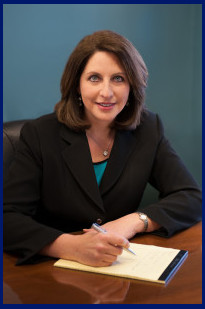 Susan Lampert has been practicing in Cook, Lake and Dupage Counties for over 30 years.
Welcome to Susan Lampert & Associates
The attorneys of Susan Lampert are skilled practitioners, who have extensive experience in all areas of divorce and domestic relations. The practice is dedicated to effectively and compassionately representing clients in family law matters, providing an individualized and focused approach to litigate or negotiate disputes, to provide the best outcome for each client. Susan Lampert will protect your rights in court while making every effort to resolve your case in a fair and prompt manner.
Ms. Lampert provides each client a realistic assessment of the case from the initial consultation, thoroughly explaining rights, obligations and the financial and emotional impact the divorce may have on the client and the children.
When appropriate, the attorneys will work with accountants, financial planners, mediators, child's attorneys, psychologists and other professionals to achieve optimal results. The attorneys of Susan Lampert & Associates are well known and respected by the legal community and the judges in Cook county and Lake County.
For more information or to set up a consultation, please contact Susan Lampert & Associates at (847) 562-8780.